Faculty of Science, History
The Faculty of Science was founded as a Premedical School in 1958 by Professor Stang Mongkolsuk, Ph.D. and took the name of Faculty of Science, Mahidol University in 1969 with 3 main objectives ;
1. To continuously develop graduates, scientific and technological personnel who have the highest expertise and ethical standards to serve the societies and the country,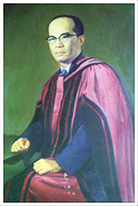 2. To generate research of international standard and offer services of international quality and standard to every level of educational institution, as well as to transfer knowledge and appropriate technology to the public for the benefit of sustainable development of every community and all mankind,
3. To instigate in students as well as faculty staff discipline, ethics, professional codes of conduct, and maintenance of the country's cultural heritage.
Professor Stang Mongkolsuk, Ph.D.
(15 July 1919 - 9 July 1971)
Professor Stang Mongkolsuk, founder and first Dean of the Faculty of Science, Mahidol University, was a renowned Professor of Organic Chemistry and Natural Products. He was the pioneer of research on medicinal plants in Thailand, and published numerous respected articles in international scientific journals. However, he will be remembered most for his vision and dedication in the development of human resources for science and medical science in Thailand.
Born in Chantaburi, Thailand in 1919, Professor Stang Mongkolsuk obtained his B.Sc. degree in Chemistry at Chulalongkorn University, Bangkok, and later received his Ph.D. in 1950 from the University of Liverpool, United Kingdom. Upon his return to Thailand, he was briefly appointed as a faculty member at Chulalongkorn University before transferring to the University of Medical Science (now Mahidol University) in 1951. He was promoted to Professor of Organic Chemistry in 1959.
With the assistance of the Rockefeller Foundation and the Royal Thai Government, Professor Stang Mongkolsuk not only helped to create an excellent premedical school and preclinical school at the Faculty of Science, Mahidol University, but he also initiated strong M.Sc. and Ph.D. programs at the Faculty. Top students in the country were recruited and awarded overseas scholarships, so that on their return to become staff members, the critical mass needed for research at international level was created. Moreover, strong emphasis was placed on creating the necessary infrastructure and atmosphere conducive for research. As a result, the Faculty has consistently produced the most outstanding scientific research in Thailand, and its graduates have become important staff members at other universities and institutions in Thailand and the Southeast Asian region.
Professor Stang Mongkolsuk also played an important part in establishing the Faculties of Science at Chiangmai University, Khon Khaen University, and Prince of Songkhla University, and was also appointed President of the latter university. These institutions have undoubtedly produced numerous scientists and doctors to serve the nation, and made substantial contributions to the scientific output of the country.
Bhumiratana A. The late Professsor Stang Mongkolsuk : a role model as an excellent researcher, teacher, and visionary administrator. Asian Biomedicine. 2008;2(3):241-4.
List of the Deans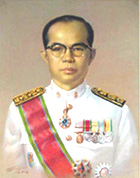 Professor Stang Mongkolsuk, Ph.D.
1960-1971
Professor Kamchorn Manunapichu, Ph.D.
1971-1975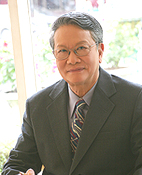 Professor Stitaya Sirisinha, Ph.D.
1975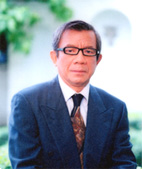 Assist. Prof. Piroj Prempree, Ph.D.
1976-1991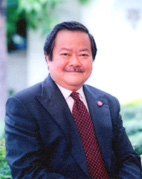 Professor Pornchai Matangkasombut, M.D., Ph.D.
1991-1999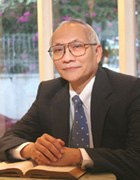 Professor Amaret Bhumiratana, Ph.D.
1999-2003, 2004-2007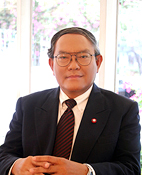 Professor Prasert Sobhon, Ph.D.
2003-2004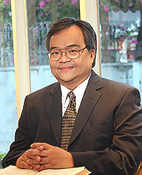 Professor Skorn Mongkolsuk, Ph.D.
2007-2010, 2011-2015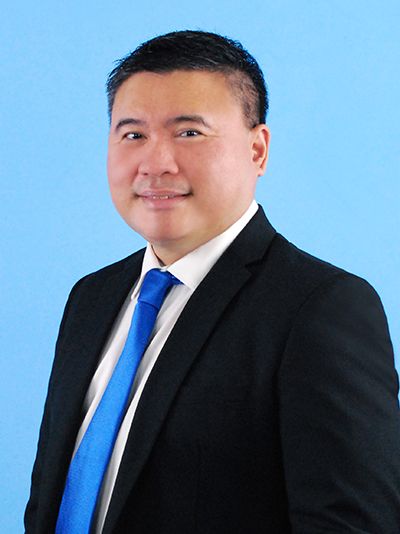 Associate Professor Sittiwat Lertsiri, Ph.D.
2015-2019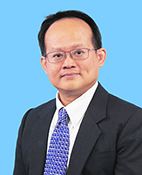 Associate Professor Palangpon Kongsaeree, Ph.D.
2019-present