Photo Activities : Faculty of Science, Mahidol University
Meeting with Representative from Duke-NUS Graduate Medical School Singapore,
Discussing about a PhD Programme in Medicine offered for MUSC's Student
Friday 24th, March 2017 – Vice Dean Kanyaratt Supaibulwatana warmly accommodated Mr. Chris Lee Chee How, a Senior Consultant, Outreach, Admissions and Financial Aid from Duke-NUS Graduate Medical School Singapore, to discuss about a Doctor of Philosophy Program in Medicine. The programme offers such an advanced opportunity for students of MUSC as possible option of their study pathway in Biomedical Science those who keen to pursue a medical degree in Singapore. Students admitted will also be guaranteed a position in Singapore's public hospital for 5 years as part of their service commitment. The medical degree is jointly awarded by Duke University in US and the National University of Singapore.
Mr. Chris Lee Chee How has also presented a Prehealth Experimental Programme (PrEP), an option to speed student's summer in Singapore. The programme is cooperated under Duke-NUS Medical School, is a week-long immersion programme in every July, designed to provide insights to medical practice and biomedical research in Singapore, the programme features workshops, visits and activities.  PrEP will encourage academic curiosity and equip participants with useful skill, experience and knowledge of Duke-NUS and the Singapore healthcare system.
Prehealth Experimental Programme is opened for individuals of all nationalities who are interested in healthcare and biomedical research in Singapore. While this programme is mainly targeted at undergraduates, graduates and working adults are welcome to apply.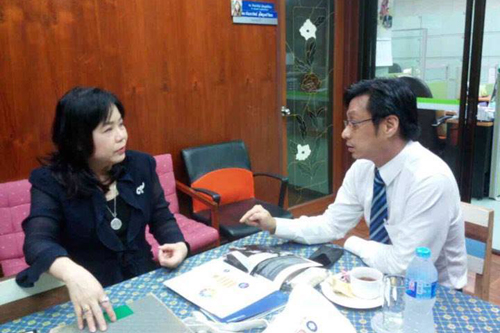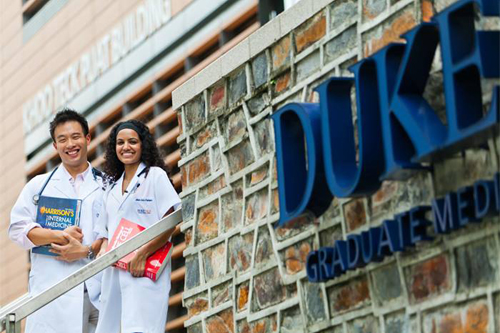 News: Sethavudh Kaewviset
Office of International Cooperation
Faculty of Science, Mahidol University